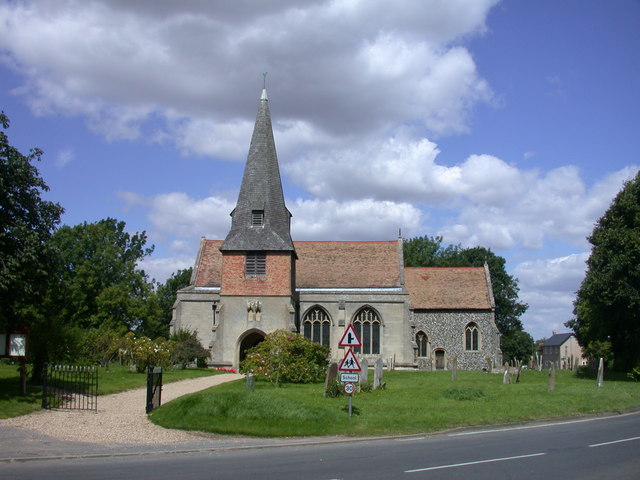 The parish church at Steeple Morden has been dedicated to St Peter and St Paul since at least the 14th century.
The church was rebuilt in the early 13th century, giving the village its present name. At that time it probably consisted of an aisled nave, a central tower 20 feet square, and a chancel, 28 feet wide and 42 feet long. In the 1860s the church was rebuilt and now comprises an aisled nave with steepled south porch, and a short chancel. Some of the nave arcades remain from the 13th century building.
William de Tickhill, later a senior Crown official, was parson here in 1316.
The original steeple fell in 1625, damaging the nave and destroying the chancel. The nave was repaired, and after disputes over the funding it was decided not to rebuild the chancel, instead leaving a gap where the tower had been until the reconstruction of the 1860s.