Once the current lockdown has ended, details of Sunday services can be found in the current issue of Prospect.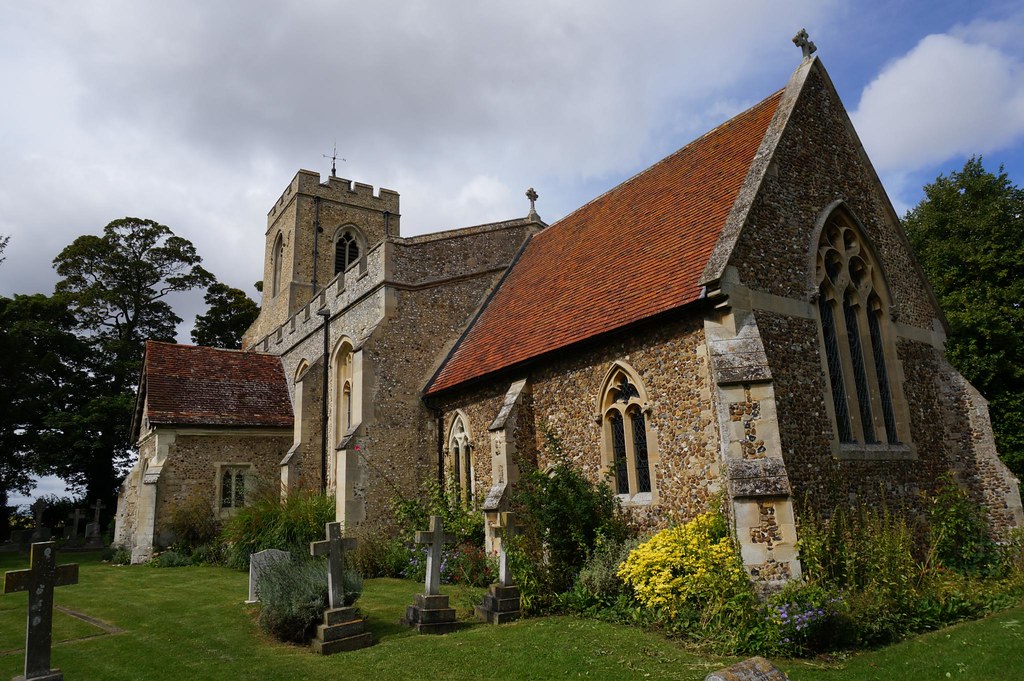 The parish church has been dedicated to St Michael (now St Michael and All Angels) since at least the 13th century and consists of a chancel, nave with south porch and north vestry, and west tower.
The present building dates from the 14th century, though the chancel was reconstructed in 1875. The three-stage tower is 15th century, but traces of Romanesque carving from an earlier building can still be seen.