We look forward to welcoming customers to our regular Book Cafe – held on the first Saturday of each month, 10am-12noon.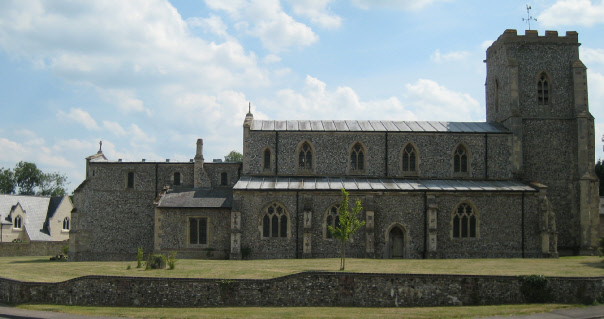 The parish church of St Catherine consists of a chancel with vestry, aisled and clerestoried nave with south porch and west tower.

The earliest parts of the church, including the base of the tower, date from the 13th century. The tower itself is mostly 14th century, and once had a short spire. The church was extensively refurbished at the start of the 19th century, and with the addition of a gallery increased its capacity to around 500.
St. Catherine's Church tower was used as positioning focus for World War Two P47s and P51s landing at the nearby airfield home of the United States Army Air Force 355th Fighter Group.
In 1993 a stained glass window honoring the 355th—made in the USA—was installed in the Church. On May 16, 1993, the window was dedicated by The Bishop of Huntingdon The Right Reverend Gordon Roe.